Startups
Examedi Raises $17M in Series A Funding to Improve LATAM Healthcare
Led by General Catalyst, the new funding will be used for product development and geographical expansion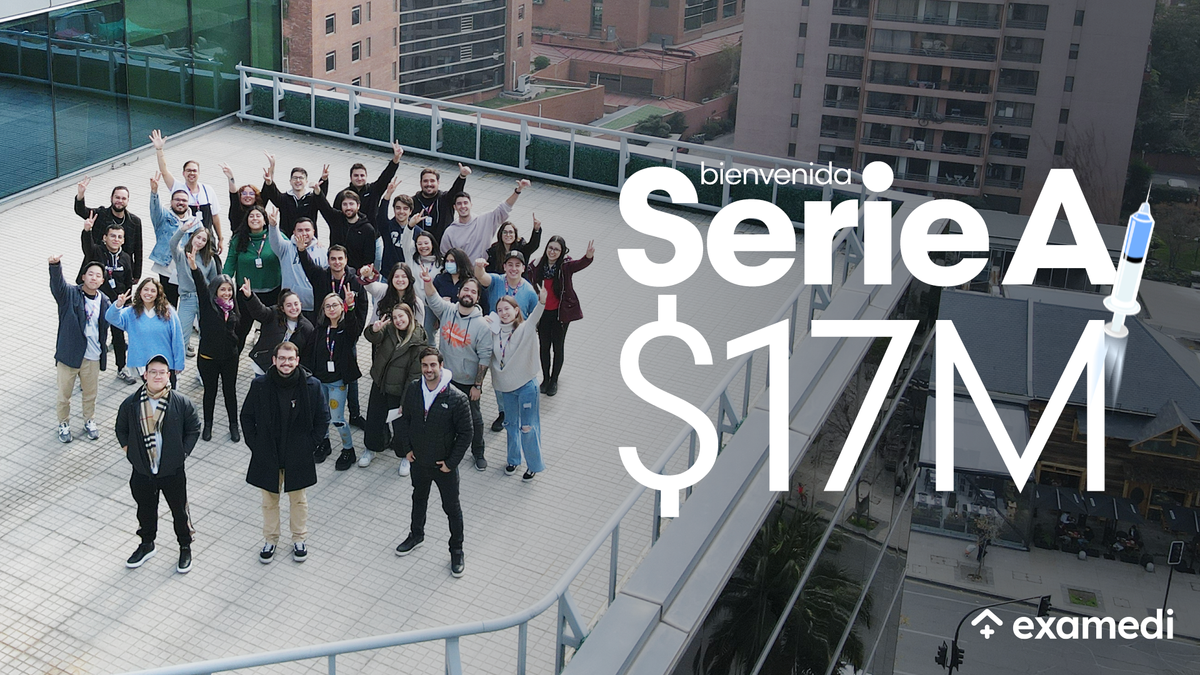 Examedi, the at-home medical services solution, announced today the closing of a $17M in Series A funding to address inequality in healthcare in LATAM. Launched in May 2021, Examedi brings food-delivery logistics to the healthcare world, matching patients directly with nurses, and partnering with labs on the backend in order to process patient samples. The Series A will be deployed for product development as well as expanding the company's geographic footprint. The round was led by General Catalyst, with participation from industry leaders including Thomaz Srougi (Dr. Consulta), Sebastian Mejia (Rappi), and Jamie Karraker (Alto Pharmacy). This latest round follows a $3.5M seed round the company raised after graduating from YCombinator S21.
Lab testing today is inefficient and time-consuming, often requiring many touch points. In Latin America, 30% of healthcare is out-of-pocket, which means that patients are often responsible for even the most commonplace medical bills, including tests. Drawing from an e-commerce model, Examedi's mission is to simplify the entire testing process by performing tests directly in the homes of patients. The entire process takes about 10 minutes, and is more efficient and more cost-effective than lab testing. And Examedi can pass these cost savings directly to the patient. . At times, Examedi is up to 80% cheaper than the competition. This new testing model has the potential to not only ease the direct burden on patients, but also transform a patient's entire relationship with their healthcare.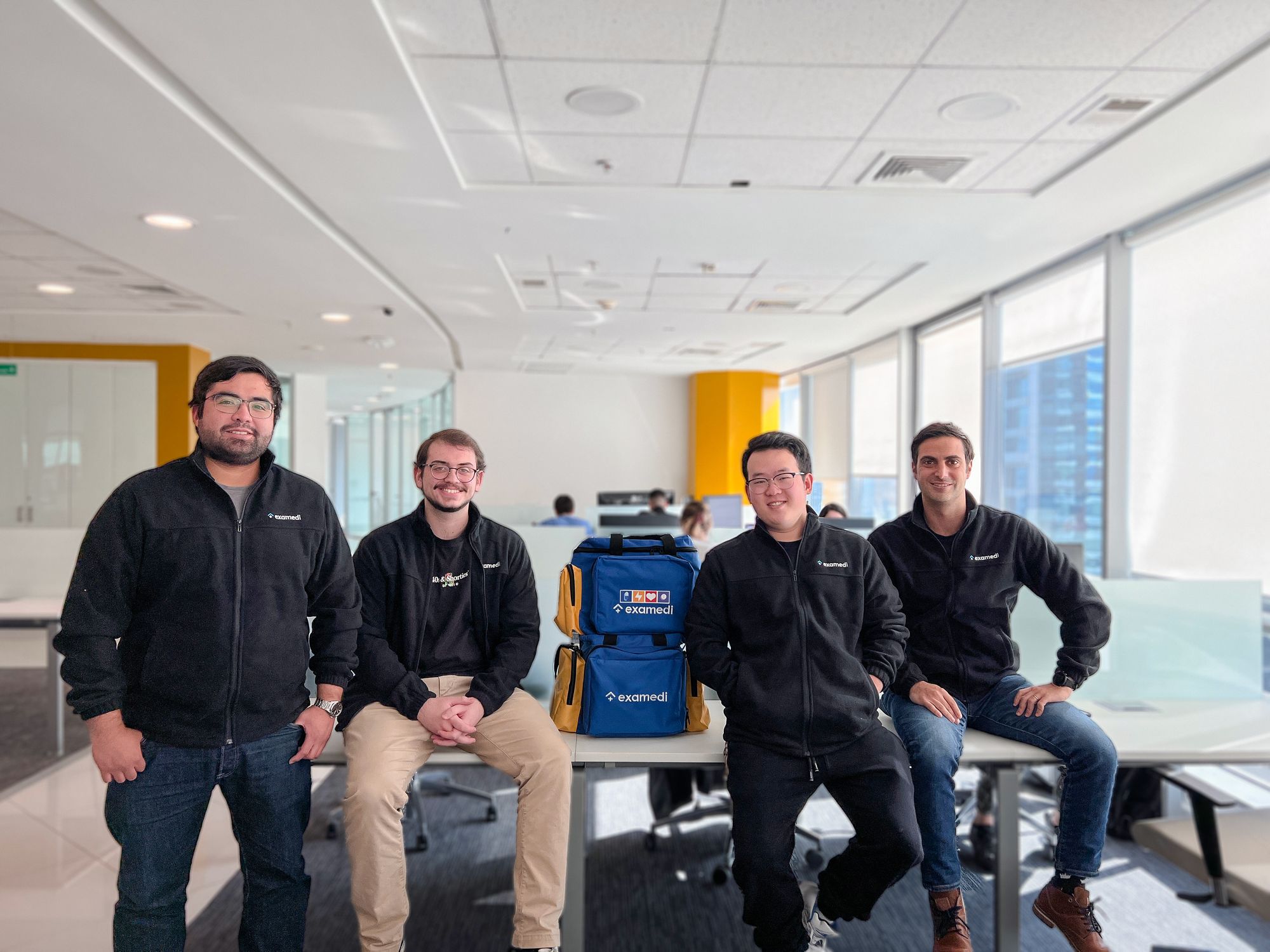 "When I began Examedi, I had one goal in mind—to get my Dad the healthcare attention he needed," said co-founder and CEO Ian Lee. "He has high levels of cholesterol and a long history of smoking, yet struggles to follow through with routine diagnostics to monitor his health. My initial 'market size' was my Dad. Ultimately, I realized that this experience was a global issue—everyone on the planet has to address their own healthcare needs. In Latin America, the term "medico familiar" is used a lot. It refers to the family's doctor or preferred provider. At Examedi, our ultimate goal is to become a healthcare partner of every single Latin American family, driving healthcare innovation from Chile to the world. We're excited to have General Catalyst as our lead investor, as our missions around prioritizing quality, affordable, at-home healthcare are in total alignment."
Coming out of launch in 2021, Examedi will focus on product development—particularly for a B2B-focused solution—and regional expansion as two key areas of focus. This Series A will allow the company to scale within Latin America, with the goal of expanding into many new cities this year, and in doing so, improving healthcare journeys of patients across the region. Examedi is also looking forward to announcing partnerships over the coming year, as well.
"For patients and their families faced with chronic conditions, routine blood tests shouldn't add to the burden in their daily lives. Ian and the Examedi team are establishing the infrastructure to deliver an elevated patient and provider experience for diagnostics that are proven to deliver better outcomes," said Brian Ru, principal at General Catalyst. "We share in Examedi's mission to bridge care gaps and inequity in healthcare access as providers look to meet patients where they are - in the home."
"I believe that I'll be innovating within the healthcare industry for the rest of my life," said Ian Lee. "We want to continue building Examedi with the aim of always making patients' lives better. Our larger mission is to save lives, and we're doing that by facilitating better access to healthcare and empowering the entire healthcare value chain."
---
About Examedi
Examedi is a technical solution that provides at-home health services online, fast, and without hassle—no more waiting in line to get tested. Examedi is present in Chile and Mexico, with more countries to come in 2022.
About General Catalyst
General Catalyst is a venture capital firm that invests in powerful, positive change that endures — for our entrepreneurs, our investors, our people, and society. We support founders with a long-term view who challenge the status quo, partnering with them from seed to growth stage and beyond to build companies that withstand the test of time. With offices in San Francisco, Palo Alto, New York City, London, and Boston, the firm has helped support the growth of businesses such as: Airbnb, Deliveroo, Guild, Gusto, Hubspot, Illumio, Lemonade, Livongo, Oscar, Samsara, Snap, Stripe, and Warby Parker. For more: www.generalcatalyst.com.